Chelle of Chelle's Creations journaling class starts on Monday (ahh tomorrow!). I am so excited as I really want to focus on my journaling more. If you have not signed up yet... go now, you don't wan the class to fill up before you sign up.  I have seen a couple of the lessons and know that I am going to learn TONS!
When you sign up for the class you will also get this fabulous mega kit as well as weekly freebies and a private forum to post your layouts and get critiques on them as well (if you want). I know that having a truthful critique helps me to hear actual feedback on my layouts - rather than just someone trying to find only the positive in my layout. This will help me get to be a better scrapper.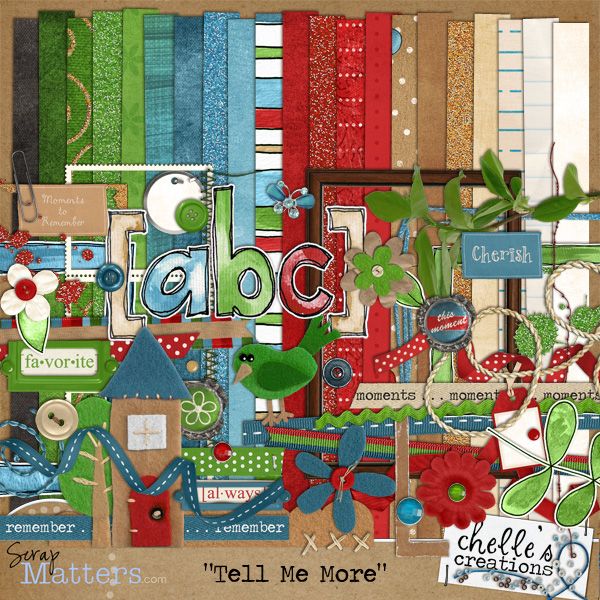 See you in the morning for the first class!