It is another Manic Monday at ScrapMatters and Krisi has put her Jr Legal Pad Wrap template on sale today.
I love any kind of stationery. Already in school I collected note pads, letter paper and erasers. So, the Jr Legal Pad Wrap template has long been on my wish list. But because we do not have this size pad over here (I live in Germany) I never got it, until I decided to give it a try this month. And I just love how it came out and I don't think it will be the last I made. I used a maget as closure, but ribbon or velcro would work great as well.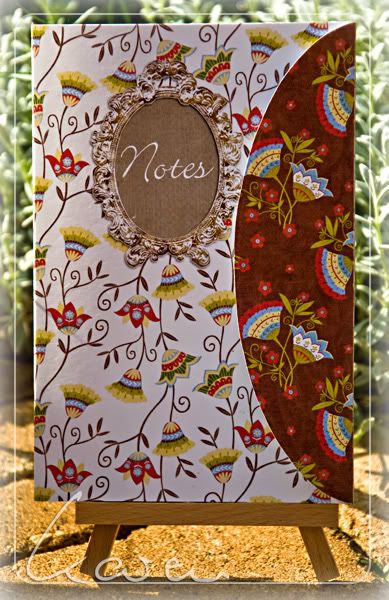 To make it I measured the pad I had and then I resized the template accordingly using the ruler in Photoshop. It's really easy as it does not have to be exact, because of the margins around the pad. I took the template for the back, chose the form of my flap and locked that layer with the back and side layers and resized the back to a size a little larger than my pad. Then I took the full front template and pocket template and copied them into my first document. Now I could resize those two to match the size of my back.
A picture of the inside:
So, if you have been deterred from using this template, because you cannot get your hands onto this size of pad, today would be the day to get it, because it is 50% off!