Hi!
I'm Caroline, a new member of Krisi's Hybrid-CT during this summer.
I'm here today to show you how to include a little present into a gift card.
I use this cute, yellow flower-hairclip:
Assemble and print your card like you always do. Make sure that you leave enough space for your clip or pin or whatever you'd like to add.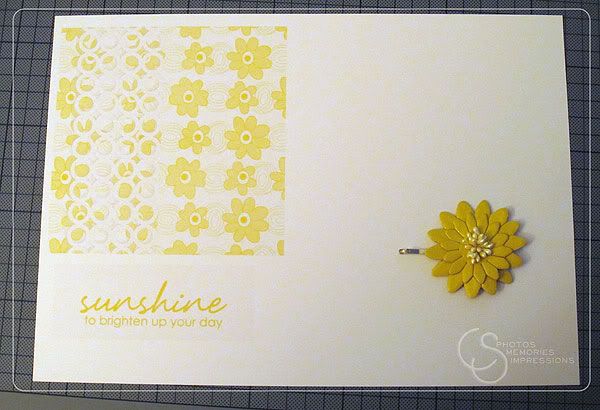 I used a Kit from Alissa Jones and Krisi's
Write it Out: Sunshine
Next you have to choose a ribbon. I used a colorful one with colors to fit my card. Use whatever style, color or width you like. Even lace works.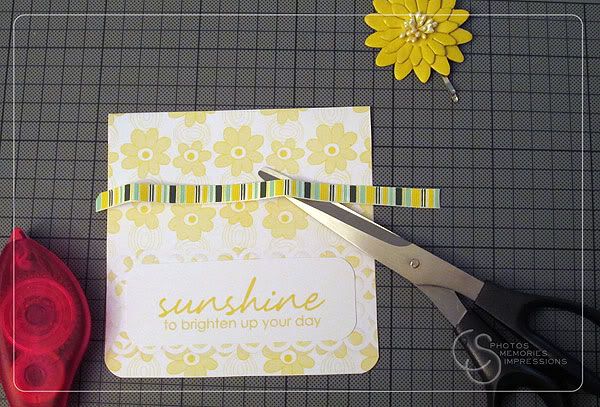 Now you have to glue your ribbon to your card. Make sure that you just glue it at the ends and don't add glue in the middle. Like this: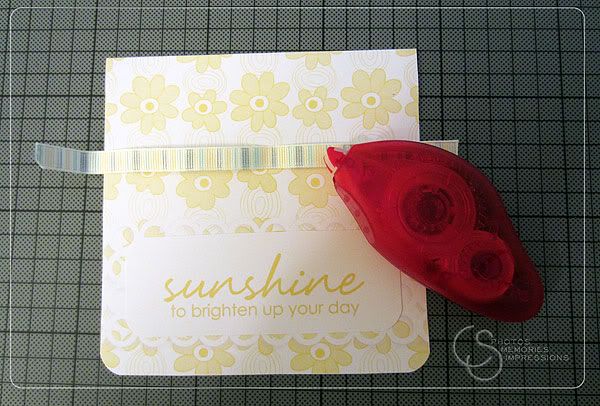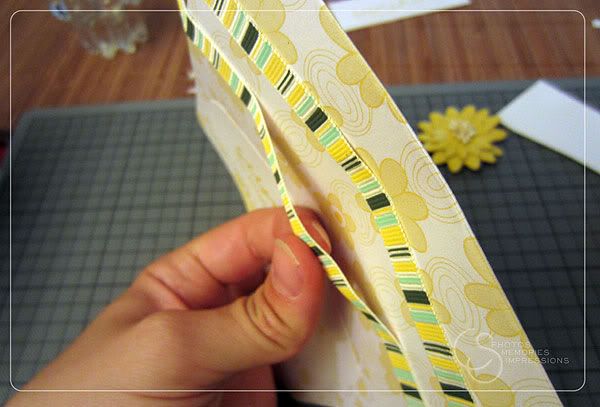 Now you have to wait until the glue is dry. This is important!! Otherwise your ribbon will move if you try to add your flower clip.
When it's dry you can add your little gift. I just had to flip my hairclip onto the ribbon. If you have a pin you just pin it into the ribbon...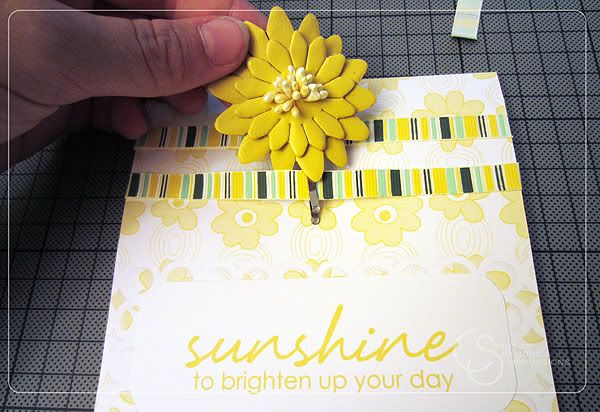 And that's all! It's really easy right? You now have a wonderful embellished card and included a little gift for the receiver of the card.
Have fun trying! :)
Caroline