She is having a HUGE birthday bash... head over to her blog and see the Daily Download and all the fabulous RAK's this is one time you want to go back about a week to have a chance at winning all kinds of prizes!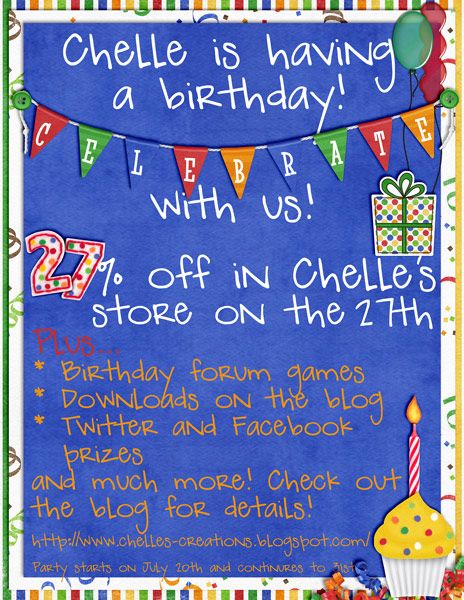 And check this out... There is a special Birthday Edition Speed Scrap over at ScrapMatters!
and check out this fabulous set of wordart!
Can't wait to see you Tuesday!