Hey everyone -- Heather (isaacsmom) here. Today I have a tutorial using Krisi's Candy Covers Volume 1. - which is new this week. I absolutely love this little project -- it is perfect for a last minute gift for Valentine's Day!
I used Krisi's Candy Covers Volume 1 -- you can find it
here
.
I first opened the Candy Cover template in PSE 9 and clipped the papers I chose to the template. Then I printed them on my printer. I chose to use Epson Premium Matte Presentation Paper.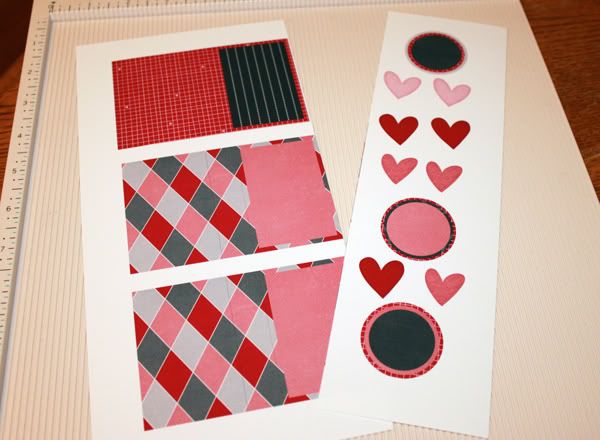 I also went ahead and gathered the supplies I need for this project: tic tacs, cutterbee scissors, red tape, scoring tool (not pictured) and miscellaneous ribbon.
Next, I cut out all of the items. You will notice that I also printed a few hearts from the Techno Love kit to use as an embellishment on the front of my candy cover.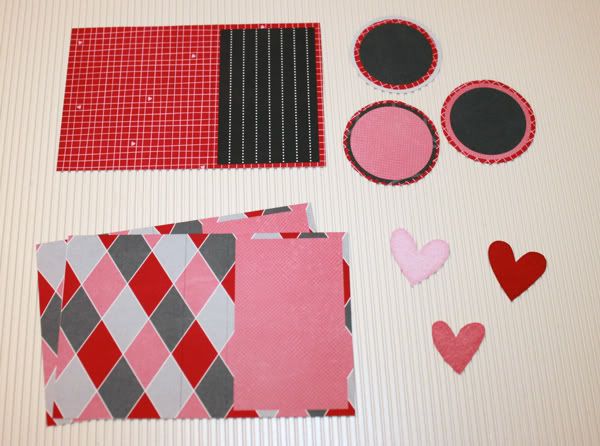 Next I used my score tool to score the lines on the cutouts.
Then I added a small strip of red line tape to the back of the tic tac box to adhere it to the candy cover.
Then I used some ribbon to tie up these cute candy covers. For the bow, I used a piece of ribbon about 18" long. For the simple knot, I used a piece of ribbon about 10" long. Lastly, I used some red line tape to adhere the circles and hearts to the front. At this point, you could use anything you wanted to embelish the front -- a button, word art, etc -- the possibilities are endless!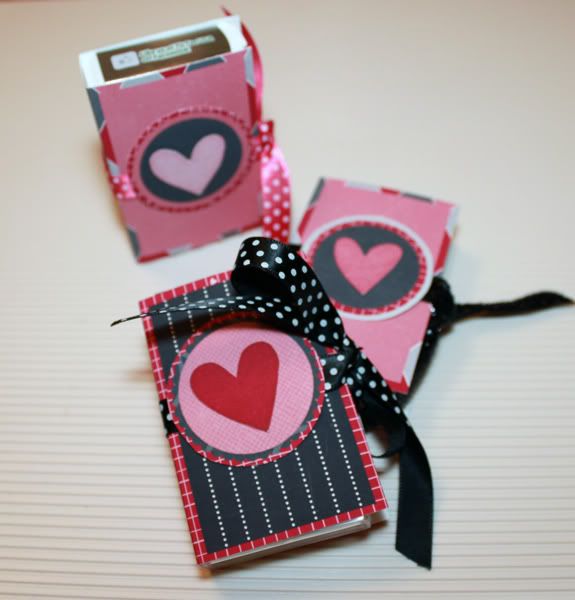 So simple! And now I have the perfect gifts for my son to give his teachers at school for Valentines Day!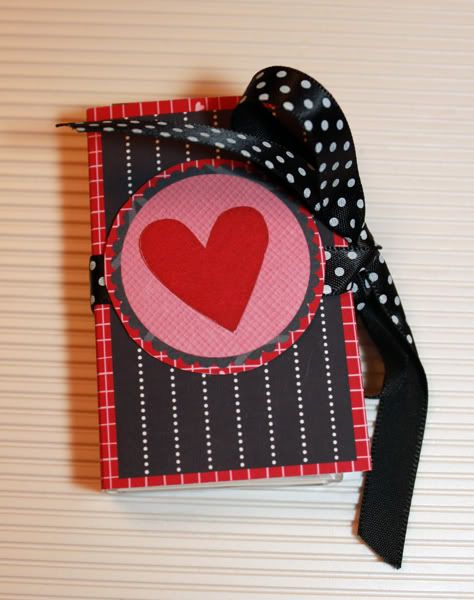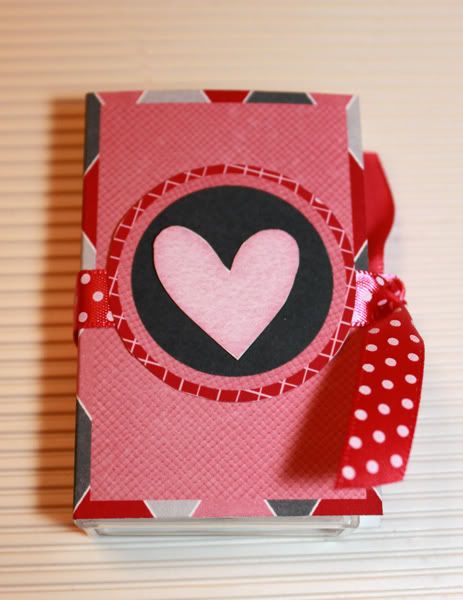 I hope you have fun creating your own projects! Please link me up in the comments section if you try out this
product
! I'd love to see your finished creation!
Heather (isaacsmom)